Once upon a time there was a little girl - a princess in her own right. And every month, as a part of the routine school day, she would receive a precious white sheet of paper containing the key to the realm holding her some of her family's most precious memories. For on that paper were coupons . . . to a magical place called . . . Skateland.
And just about once a month, the family would load up the car on Friday night, head to the edge of the kingdom of La Vista, Nebraska, and pull into the parking lot of the white brick building with bold black lettering spanning the length of the wall, declaring its name to the world. They would find a secluded table, lace up their tan rentals with orange wheels and hit the polished wood rink. The lights were always too dark to make out much, unless you were there, in the center of the action, or you donned your very own glow stick.
And when the announcer would declare a couples skate, the princess would push herself off the floor, except for that magical time of night when it was her turn with the king - her daddy. And they would hold hands as they floated around the rink to the tune of Billy Ray Cyrus crying about his Achy Breaky Heart.
They were fond memories, indeed.
That same princess grew up. And though it had been years, the day she married her very own prince, they celebrated on a rink of blue. They danced their first dance and skated their first skate in their beautiful wedding attire. And her mother and father, who had spent months joining awkward pre-teens at their local rink, preparing their bodies for the task at hand, were there, too.
And it was a fond memory, indeed.
Thus, the princess found herself, eight years later - having not donned skates since that magical day she joined her life with her prince - at the same skating rink with her very own little princess.
The little one's legs were shaky and unsure. The orange wheels pulled themselves from under her more than once and she eventually needed a brace - patched together from PVC pipe and a little duct tape - to even stay upright without her mother using every muscle to keep her on her feet. The little princess was scared - terrified, even - but she pushed through. She would take a lap and take a break, but each time, she would muster up her resolve and declare, "I want to go back out there." She fell and let her mommy pick her up. She teased her mommy when she, too, took a couple of stumbles. She wore a brave smile and let loose cautious giggles. She was vulnerable and courageous. And they skated the couple skate (though no Billy Ray Cyrus was to be heard) and watched the glow-skate. The older princess was proud, heart overflowing.
And it was a fond memory, indeed.
Lacing her up (this task is SO much harder than it looks!)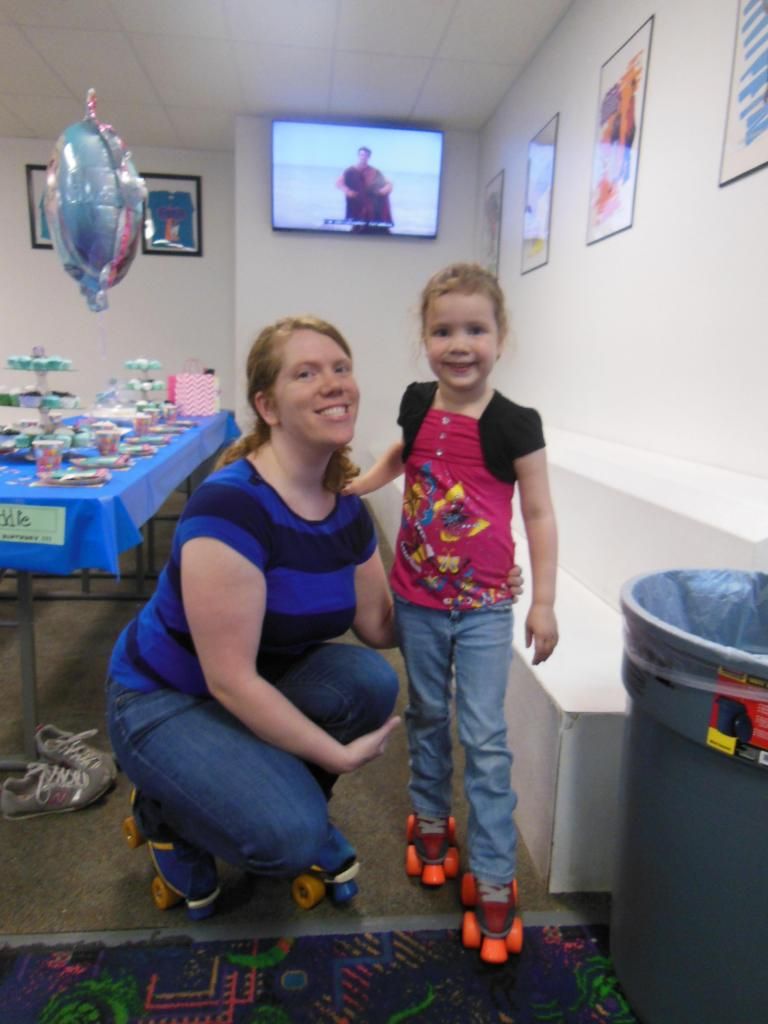 Ready to roll!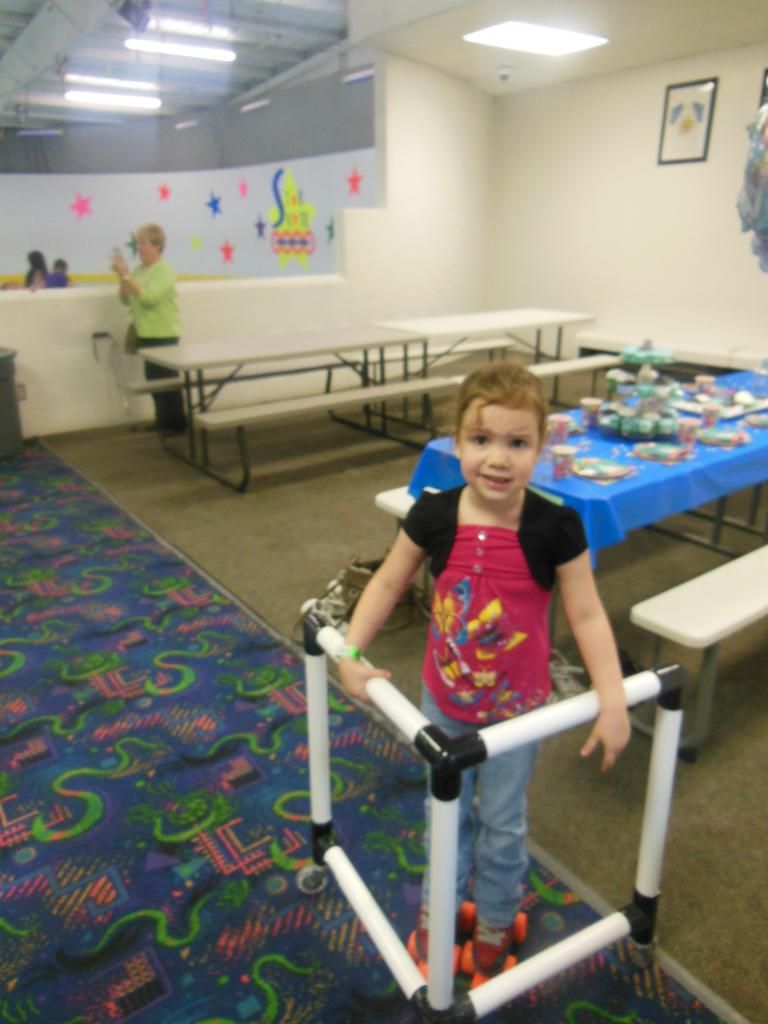 This face, her expression after her first go-around, sans brace, sums up how she felt about the experience in the beginning.
Stretching her skating legs.
*Many thanks to the dear friends who invited Micaiah to her first-ever skating party and for letting me join in the fun!