After having watched "The Berenstain Bears Go to the Dentist" innumerable times in our house, the announcement to Micaiah that she, herself, would be visiting the dentist this week was met with much glee. Honestly, I hoped she wouldn't be terribly disappointed, because I believe she was under the distinct impression that visiting the dentist would bring her to the rite of passage of a loose tooth. I didn't really have the heart to explain she would receive little more than a glorified brushing.
No worries, though, this girl was simply excited to be going. And we, as her parents, were pretty excited, too. It's a big step for us - yet another in a long line of firsts.
We were so proud of her, too, the way she marched right into that office with a smile that needed no brightening. She climbed into the big chair, grin still in tact, though slightly wavering as the reality of the room sunk in. Our hygienist was fantastic (as always, we're big fans) as she explained every tool to our little girl before she even tried to touch her mouth.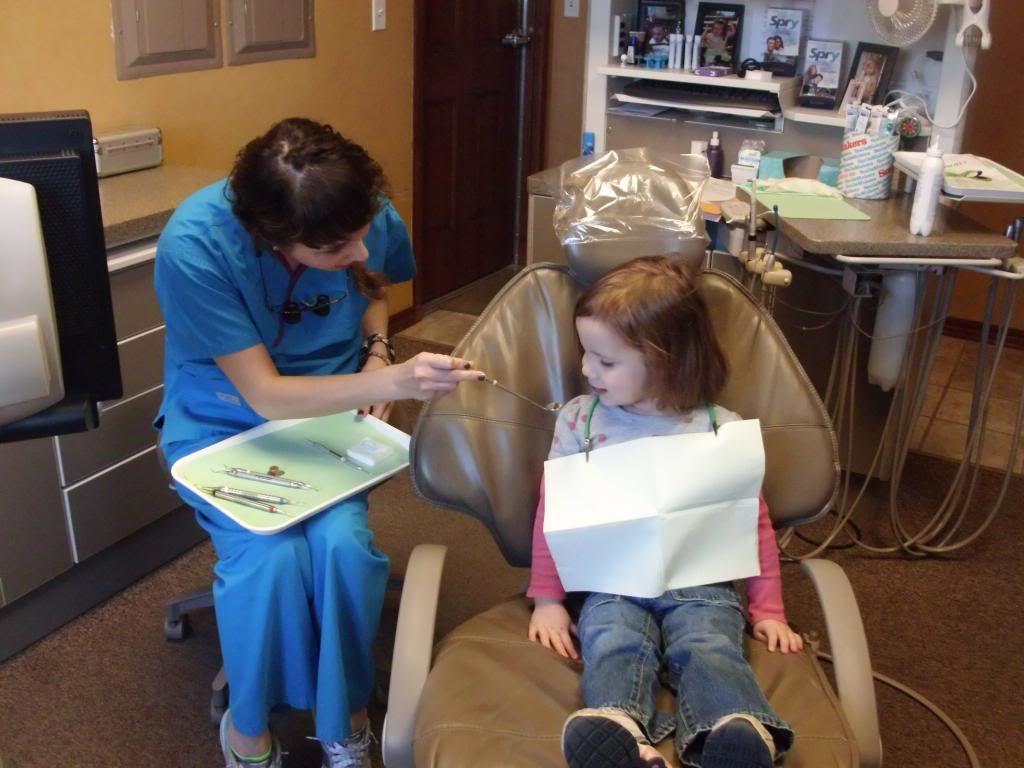 And the whole while, as though she's done this her whole life, our little girl leaned back, mouth wide open, waiting for the event to start. We could see signs of worry, the clenching of the fists, the pointing of her little toes, but she held a brave face the entire time and came out a champ.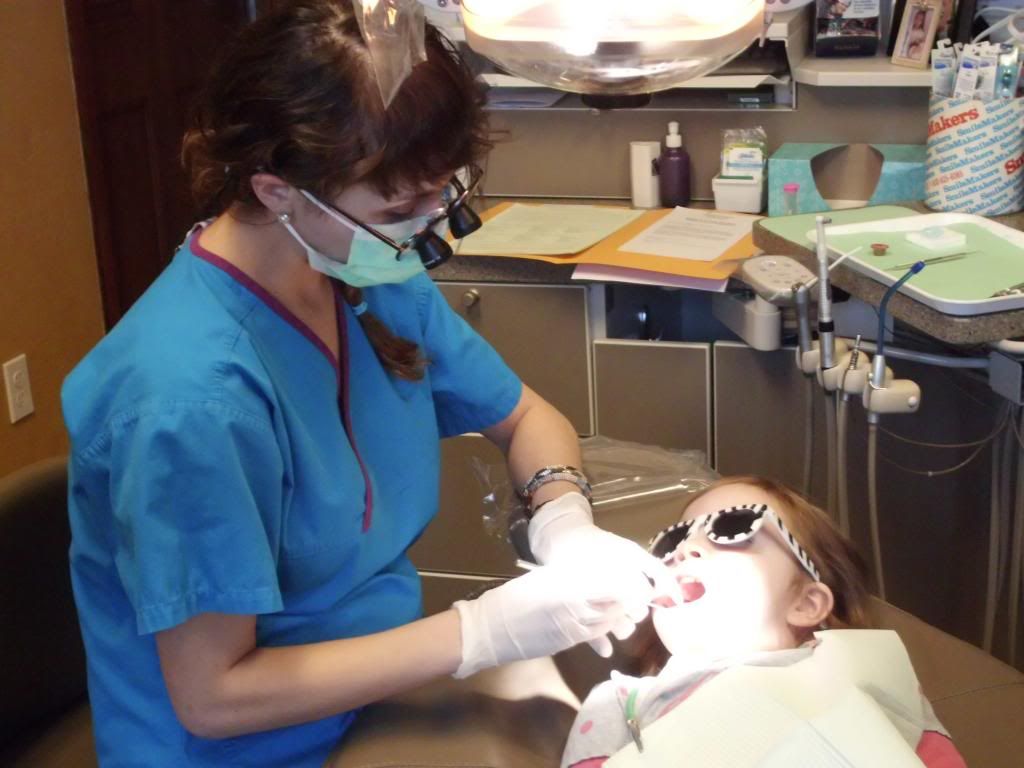 They even let her use cool shades for the bright lights - so jealous.
And as if going to the dentist weren't a reward in and of itself, the fact that she walked out of there with a Princess toothbrush, pink floss, new toothpaste and a hot pink timer to keep her on track when brushing would all have been enough to guarantee a repeat visit. This girl is sold - the dentist is totally where all the cool kids go.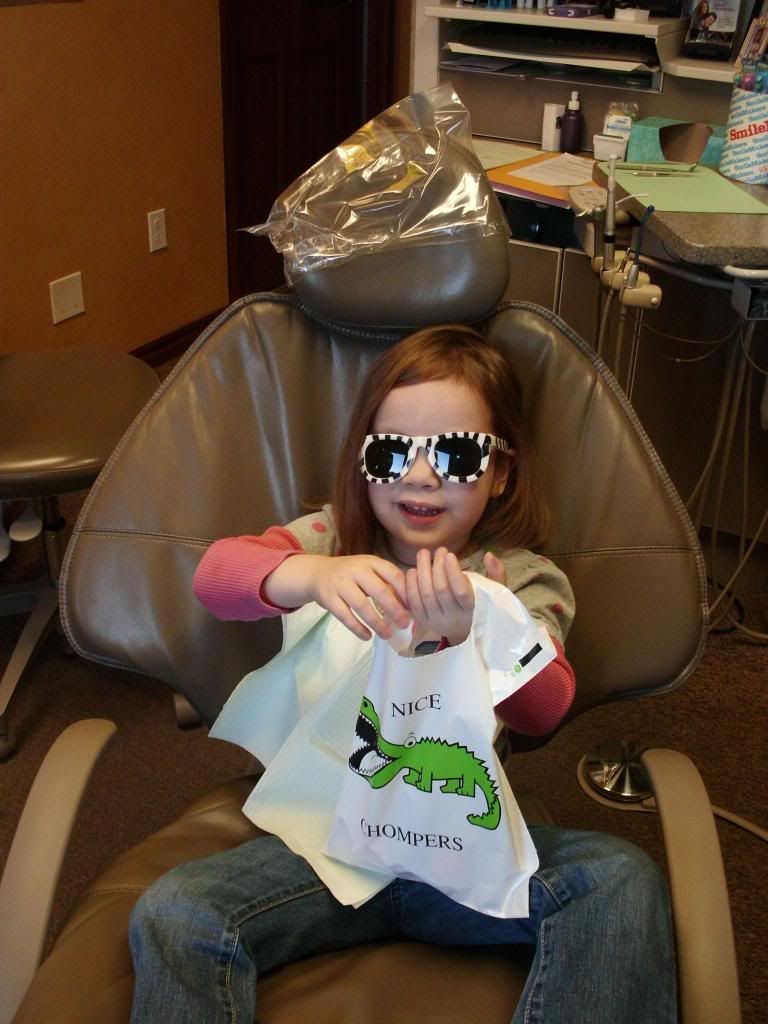 And, of course, ice cream is where they go next (And we'll try to forget she opted for Mint Chocolate Chip ice cream . . . and liked it. If it weren't for her Daddy's eyes, we might have to question if she were really ours.).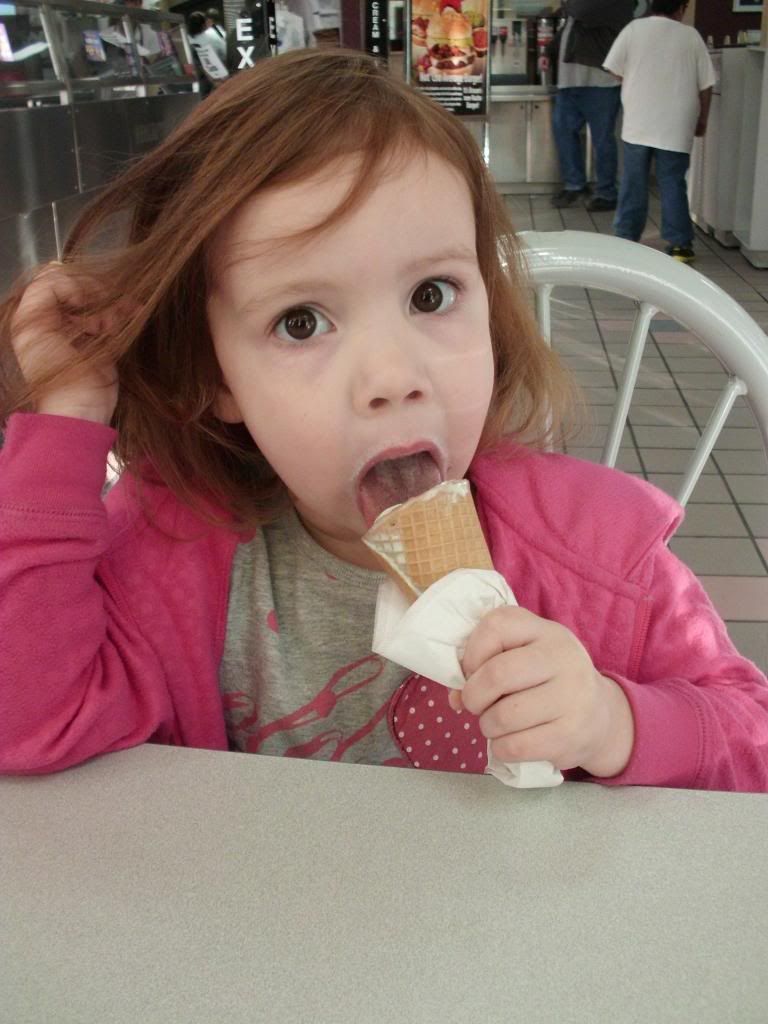 In other firsts so far this year, Joseph had his first real haircut - Momma was tiring of the shaggy mullet. (Unless you had seen him personally, it would be hard to tell a difference - all the change came from the back, where the party was happening.)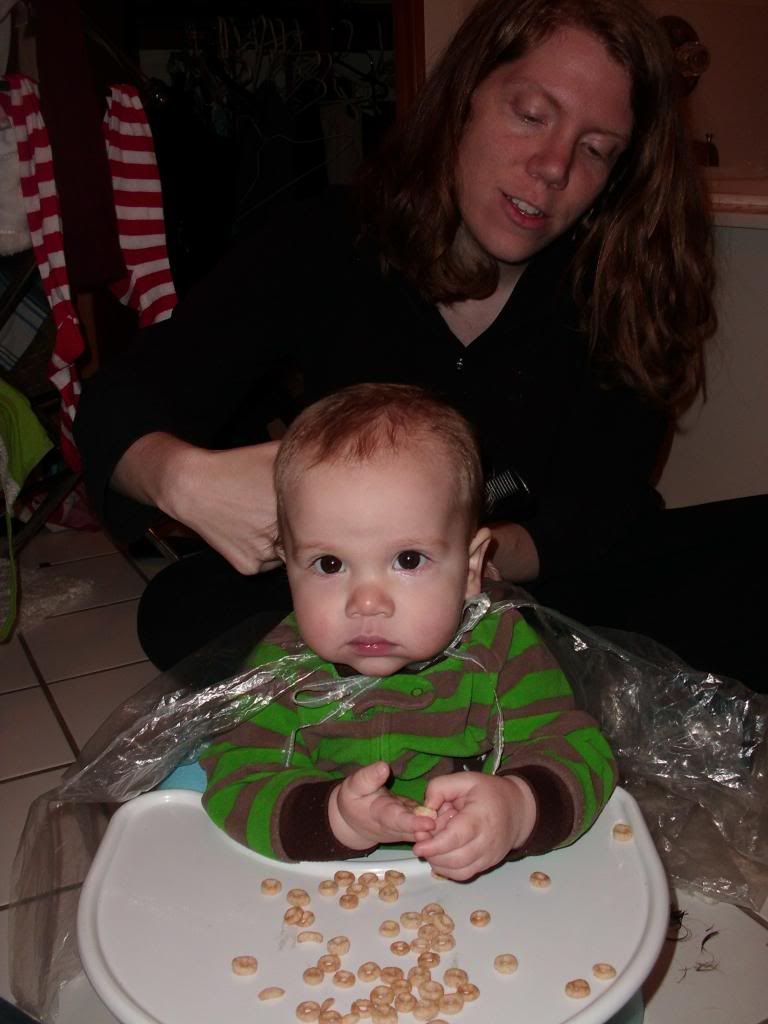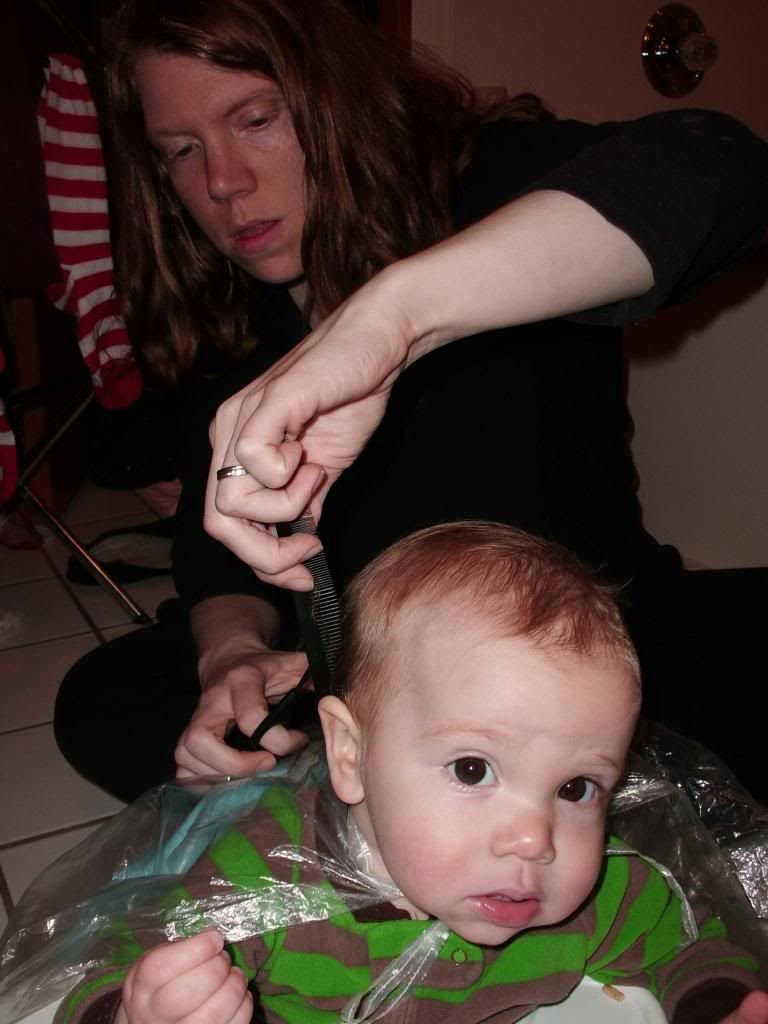 And, getting jealous of her little brothers having all the hair-cutting fun, Micaiah continued to beg for her chance under the scissors. I finally agreed it was her time. She might have been super excited.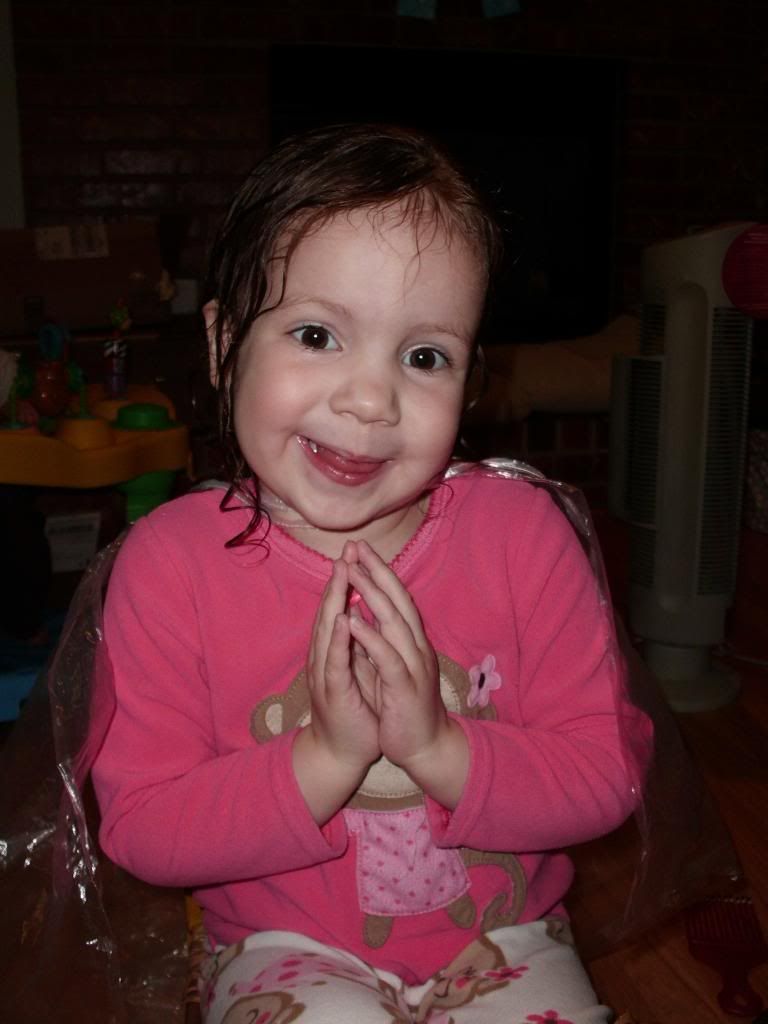 Before:
As another before, this was earlier the same day, as the kids, not understanding the length of the process, awaited apple chips from our new dehydrator: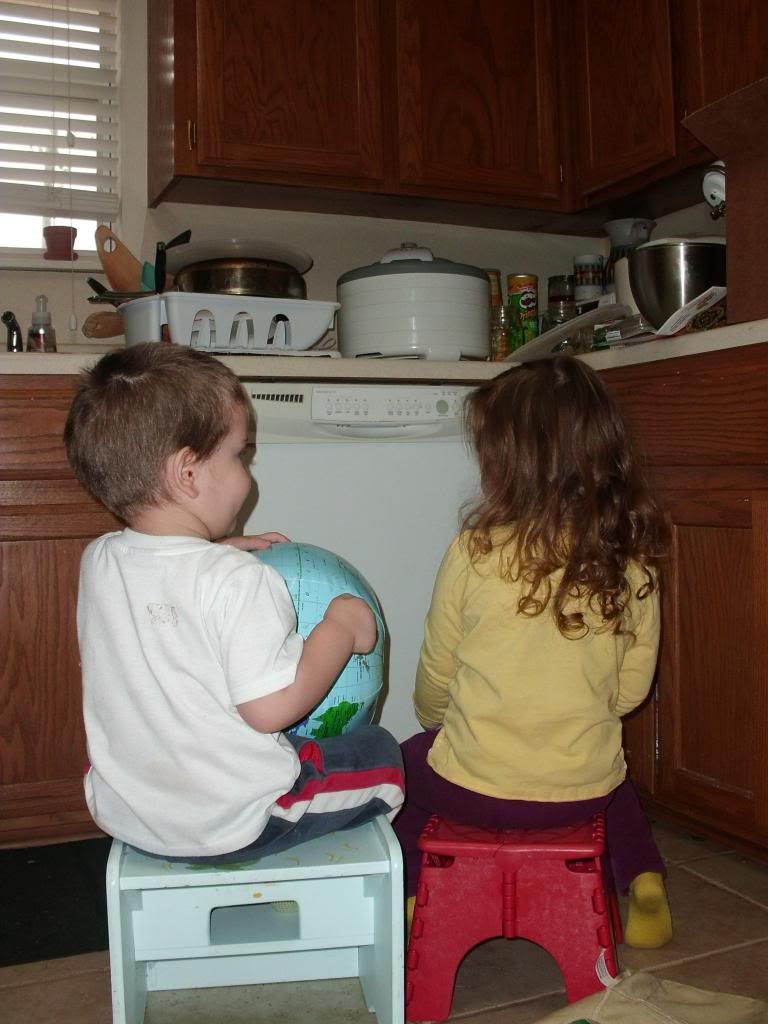 So, of course, we sat her down with some Netflix (she opted for "My Little Pony," rather than her brother's stand-by of "Blue's Clues") and marshmallows (those are a necessary ingredient to the process), and I went to work.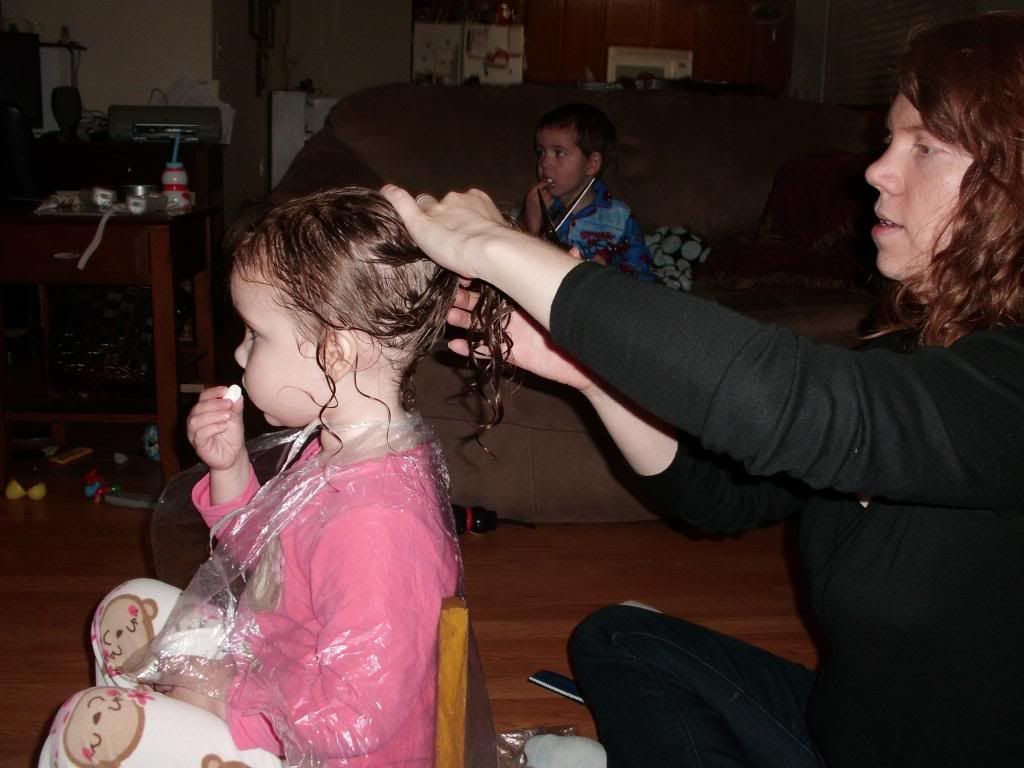 It's gone!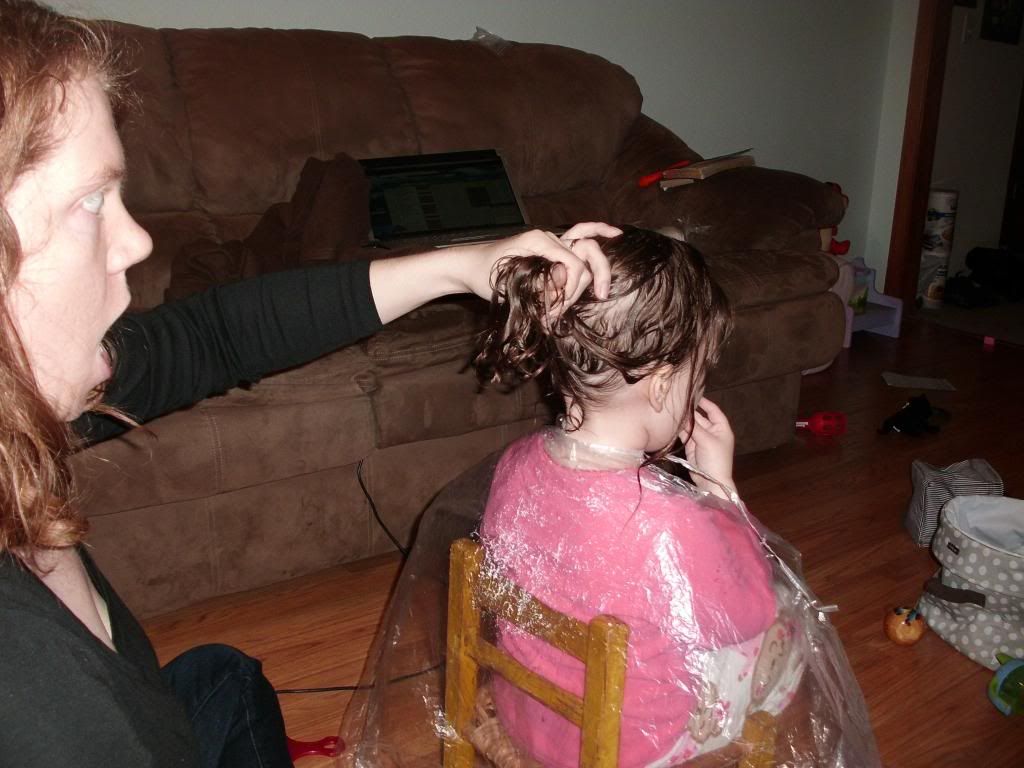 All snipped up.
All her precious curls - the ones she's been growing since birth: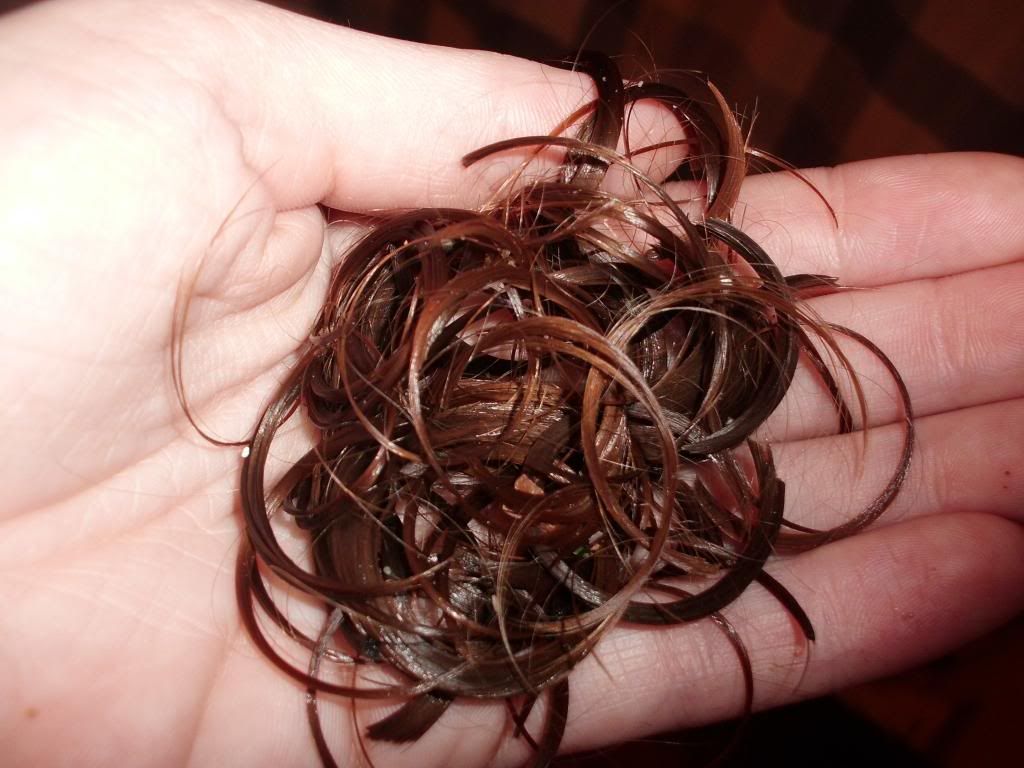 She did not seem sad to see them go (and, no, I did not have to tell her to pose for this - this is her 100% genuine reaction to the haircut, running into the bathroom and twisting to see her new look).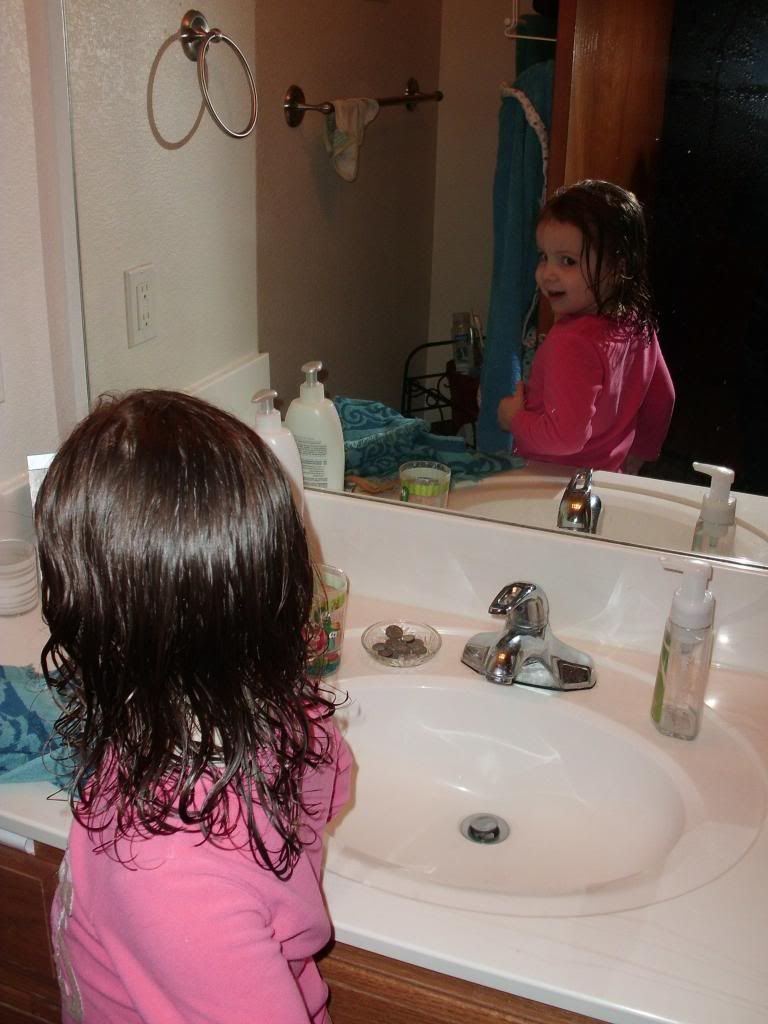 (If you wish to see what the dry result is, you can check out the dentist pictures above, once again).
And that's it, folks. Our little ones are growing daily. Sometimes it's hard to believe, but we're always so proud to see them move forward.